mpye - Newsfeed
Newsfeed
Neale Donald Walsch didn't claim to be special or spiritually gifted. He was just a frustrated man who sat down one day with pen in his hand and some tough questions in his heart. As he wrote his questions to God, he realized that God was...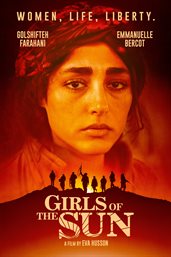 A Kurdish female battalion prepares to take back their town from extremists.
A thriller about a young woman who is considering what to do about Jake, the man with whom she is driving for hours to and from his parents' house in the country.